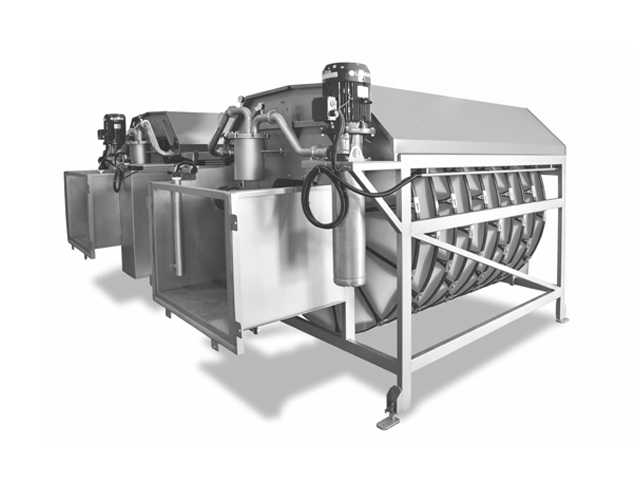 Description
Disc filters are designed for filtration of large volumes of waste water with demands for high quality of cleaned water.
They are applied for filtration of water from waste water treatment plants, in fish farms, in food and paper industries and for recycling of cooling water in power plants. In some cases, these filters can be used for recovery of valuable substances from process waters.
Operating principle
The basic filtering element is a fabric-coated filter segment. The segments are fixed on the disc shaft. The water that flow inside the filter section, passes through the fabric while the impurities gets trapped inside the fabric. Backflushing nozzles clean the segments and contaminants are dragged toward the exterior of the segments and the process, while filter remains in continuous filtration.
Advantages
Filtration of large flows up to 730 l/s
Filtration from 5 μm to 200 μm
High quality of cleaned water
Low built-up area demands in the ratio to filter capacity
Alternative to micro-strainer drum filters
Low investment and operating costs
High cleaning reliability
High construction resistance to wear and damage